Host families | Residence | Wooden Cabins
Host families
Our students are immersed in the Irish culture through the English language while living with hospitable host families, which are key to the success of our programme.
One of the basic rules of our Junior programmes is that our students are always placed in the same house as an Irish brother / sister of similar age and hobbies, so that they practise English at all times.
Our Irish families are responsible for the entertainment of the young students and weekend planning. The families will have constant interaction with the student and they will always be treated as a member of the family.
Adults can also live with host families that are located approximately 10-15 minutes walking distance from the school and town centre. The programme can be completely personalised and we can place our adult students with the host families that have similar interests, so that they can go on outings together.
Residence
Some of our Programmes offer a residence accommodation, for example, our Canterbury or Cork programmes.
Living in a residence while attending English classes provides a socially rich experience and gives the advantage of being closer to classes. This kind of accommodation gives opportunities to make friends and gain leadership experience.
At the same time living in residence offers you a rich student life, full of exciting events and interesting activities.
It also gives students a chance to start developing independence and other important life skills for their future adult life. Here they learn to make their own decisions and to be a part of a team.
Wooden cabins
Our Cantabria programme that we run in Spain, offers wooden cabins as accommodation. This kind of accommodation is very typical of camps in Spain, with a capacity of 4-6 students in each. These log cabins give students a cosy place to sleep after a long day of adventuring outdoors.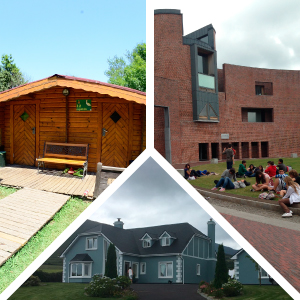 EGA International ensures an absolutely safe and comfortable accommodation for our students. We work only with trusted and vetted people.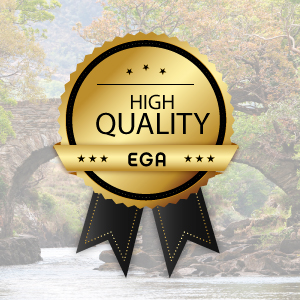 We understand that the quality and type of accommodation is very important when you come to study at EGA International. We work only with carefully selected and exceptionally caring families that comply diligently with the programme rules, guaranteeing an improvement in the English level of the student.
All types of our accommodation services ensure that the highest standards are maintained and our accommodation provision meets or even exceeds client´s expectations. We are happy to advise and help with any questions you may have.