If you are looking for a truly rewarding and challenging experience, consider becoming one of our Host Family.
For over 30 years EGA International has been successfully providing language programmes into Ireland, which are primarily aimed at students 11-17 years old who want to learn, improve or perfect their level of English.
Our primary destination has been mostly concentrated in County Kerry, but now we are expanding our business and organising new courses in Dublin and County Meath for July-August.
Our host families have always been a key to the success of our programme. Irish families are exceptionally warm and caring and observe diligently the programme rules, guaranteeing an improvement in the English level of the students.
To be a Host Family, you must be emotionally and financially stable, mature, law abiding, healthy and active and you also must refrain from any negative behaviour that may impact a child.
Local approved families are required to offer our students a private bedroom. Families should be prepared to organise some evening activities and a Family day out on Sundays. This all helps the students to improve their level of English and communicative skills.
If you live in the County Kerry or County Meath area and consider yourself a suitable family to host our students, please do not hesitate to contact us.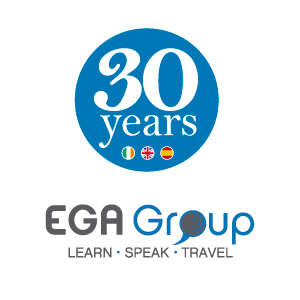 Over 30 years of experience. We maintain strong ties with all our host families in County Kerry for many summers now and they are happy to collaborate and work with us from year to year.
Family Allowance. Our weekly remuneration for host families is the highest in the area.
Cultural Exchange. Not only foreign students, but you and your children will learn a lot about other cultures and make new and lasting family friends from different countries of the world.
Families Support. At EGA, our families are the key to the success of our program. We have an experienced and well prepared family support team also EGA provides a 24/7 contact number for any problems that might arise during the program.