Live with your Teacher in UK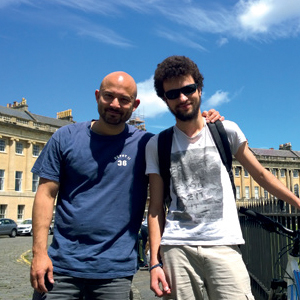 EGA International offers you a total immersion language programme with accommodation in a teacher's home. Learn English while living with the teacher. You can choose a variety of courses, from general English to business or Exam preparation courses.
This Linguistic immersion programme is focused on:
Culture
Be part of a wonderful new culture
Experience
Enjoy a life changing experience
English Course
There is a great variety of courses depending on personal needs:
General English.
Exam preparation courses: TOEIC, TOEFL, Cambridge etc.
Business English.
IELTS.
English for teachers.
Shock English- learn English in 4 days.
Others.
Dates
Starting any Monday. A minimum stay is 1 week.
Location
United Kingdom.
The programme runs in different cities like Bristol, Manchester, London, Liverpool, Brighton etc.
Transfers: The teacher can pick you up at the airport or we can organise a taxi for you, if required.
Accommodation
In your teacher´s house with his/her family with a full-board and private room.
Activities
As the programme is very individual, it offers you a wide variety of tours and excursions, depending on your preferences. You can also do sports like tennis, swimming, trekking or visit concerts, museums, theatres, etc.