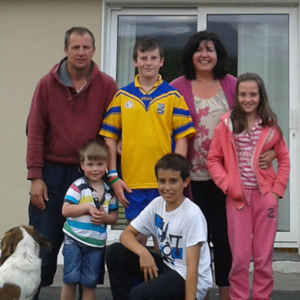 If you want to significantly improve your level of English and to immerse yourself into an authentic Irish life with its customs and traditions, this is what you are looking for. You will live as a part of a family 24 hours a day during your stay. To access this programme you have to have a minimum B1+ level and sufficient maturity to be able to face an alternative kind of life. This is an unforgettable experience for both linguistic progress and personal development. There won´t be any person that speaks your language so you have to be ready for that.
This Linguistic immersion programme is focused on:
Culture
Be part of a wonderful new culture
Experience
Enjoy a life changing experience
Dates
Summer: July.
July: 2, 3 or 4 weeks.
Location
County Kerry
Our towns: Killarney, Killorglin, Tralee & Listowel
Accommodation
With carefully selected hospitable and experienced host families.
Full board: breakfast, packed lunch, dinner and snack before bedtime.
ALWAYS individual room
ALWAYS with an Irish 'brother' or 'sister' of the similar age and with the same hobbies.
Only one student of any nationality is placed in a family unless an alternative arrangement is requested.
Activities
Homestay students do activities with their Irish families, but it is also possible to join our Junior Programme groups some afternoons to participate in various activities with the other students (at parents request).
Host Family Time
Living with the family is the best option for practising English and learning about local culture and traditions. The family homes are spread over a wide area making it almost impossible to meet students of the same nationality.
Our families are responsible for the entertainment of the student and weekend planning. Our students are always placed in the same house with an Irish brother / sister of the similar  age and with the same hobbies. The families will have constant interaction with the student and they will  always be treated as a member of the family.
Transfers: group or individual transfer available (Dublin, Cork airports).